Special Prayers
Offer Your Special Prayers in these extraordinary times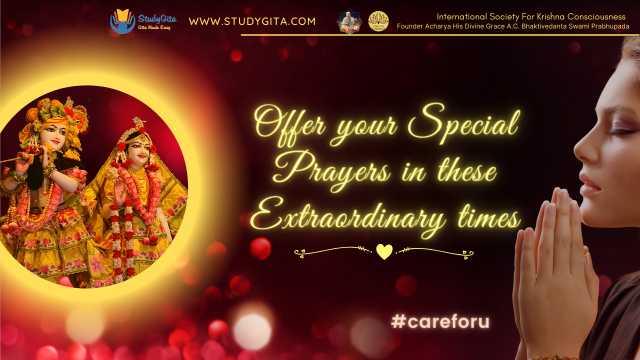 Share the details of your loved ones who are in COVID crisis. And we will offer special prayers to our detities Sri Sri Radha Krishna Lalita Vishakha at ISKCON Chennai.
This is yet another StudyGita.com initiative to serve you!
Requesting Their lordships to bestow all auspiciousness, quick recovery and good health.